The following are answers to some of the most frequently asked NC workers' comp questions. This information provided by the North Carolina Industrial Commission. For information about your own NC Workers' Compensation claim please contact NC Workers' Compensation Attorney Kevin Bunn. Kevin is a Board Certified Specialist in Workers' Compensation Law.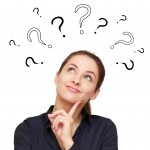 Q: Who is required to provide workers' compensation coverage?
A: Any employer who employs three or more employees.
NOTE: Every executive officer selected or appointed and empowered in accordance with the charter and bylaws of a corporation is considered an employee of such corporation. For example, a corporation with two officers and one employee would be required to provide workers' compensation coverage. Any employer in which one or more employees are employed in activities that involve the use of or presence of radiation is required to have coverage.
Q: What must an employee do when an injury occurs?
A: Report the injury to the employer, orally and in writing, immediately and in any event within 30 days.
Q: What should be done if the employer fails or refuses to report an injury?
A: Employee should file a claim (Form 18 or 18B) within two years of the accident with the Industrial Commission.
Q: Who provides and directs medical treatment?
A: The employer or its insurance company, subject to any Commission orders, provides and directs medical treatment. The Commission may permit the employee to change physicians or approve a physician of employee's selection when good grounds are shown. However, payment by the employer or carrier is not guaranteed unless written permission to change physicians is obtained from the employer, carrier, or Commission before the treatment is rendered.
Q: What are the rules for chiropractic treatment?
A: If the employer grants permission to seek medical treatment from a chiropractor, the employee is entitled to 20 visits if medically necessary. If additional visits are needed, the chiropractor should request this authorization from the employer.
Q: When can reimbursement for sick travel be collected?

A: Employees are entitled to collect for mileage for medical treatment in workers' compensation cases at the rate of 25 cents a mile for travel prior to June 1, 2000; at the rate of 31 cents a mile for travel between June 1, 2000 and January 17, 2006; and at the rate of 44.5 cents a mile for travel on or after January 18, 2006, provided they travel 20 miles or more round trip. Special consideration will be given to employees who are totally disabled.
Note: The Industrial Commission has given the self-insurers and insurance carriers permission to pay drug and travel expenses directly to the employee without approval from the Commission.
Q: What happens if, in an emergency, the employer fails or refuses to provide medical treatment?
A: The employee may obtain the necessary treatment from a physician or hospital of his own choice, but must promptly request the Commission's approval.
Q: When do I become eligible for lost wage compensation?
A: No compensation is due for the first seven (7) days of lost time unless the disability exceeds 21 days. Therefore, the first check will not include payment for days 1-7. Payment for those days will be made should the disability continue beyond 21 days.
Q: How often are compensation payments made?
A: Weekly.
Q: At what rate of pay?
A: 66 2/3% of the average weekly wage, not to exceed $730.00* (2006 maximum) per week.
* The maximum weekly benefit is adjusted annually.
Q: How long is the employee eligible to receive lost-time weekly benefits?
A: Until the employee is able to return to work.
Q: What is permanent partial disability?
A: Total loss or partial loss of use of a member of the body or inability to earn the same wages in any employment as earned at the time of injury.
Q: Who determines permanent partial disability?
A: The Commission, based on the impairment ratings of physicians or evidence of consideration of wage earning capacity.
Q: What happens when the employer refuses to acknowledge the claim?
A: When liability for payment of compensation is denied, the Commission, claimant, his or her attorney (if any), and all known providers of health care shall be promptly notified of the reason for such denial. The denial Form 61 shall not be worded in general terms, but must detail the exact reason for the denial of liability.
If a claim is denied by the insurance company or self-insurer, the employee may request a hearing before the Industrial Commission by submitting a Form 33, Request for Hearing.
Medical providers may bill the employee only after it has finally been determined that it is not a compensable workers' compensation claim
Q: How long does it normally take for medical bill approval?
A: Medical Fees has to wait for the insurance carrier to send the bill. Once it is received, bills are approved on a daily basis. After approval, Medical Fees sends the insurance carrier or self-insured a medical bill analysis, stating the approved amount.
Q: How long should a medical provider have to wait for reimbursement?

A: G.S. §97-18(i) states "If any bill for services rendered under G.S. §97-25 by any provider of health care is not paid within 60 days after it has been approved by the Commission and returned to the responsible party, or within 60 days after it was properly submitted, in accordance with the provisions of this Article, to an insurer or managed care organization responsible for direct reimbursement pursuant to G.S. §97-26(g), there shall be added to such unpaid bill an amount equal to ten per centum (10%) thereof, which shall be paid at the same time as, but in addition to, such medical bill, unless such late payment is excused by the Commission."
Q: Who is my employer's workers' compensation insurance carrier?

A: Contact Statistics at (919) 807-2506 for your employers' insurance coverage. We need to verify period of coverage and with what insurance carrier or Third-Party Administrator handling their claims during that injury date.
Q: What is my claim number?

A: Contact Statistics at (919) 807-2506.
Q: How can an injured worker be referred to Medical Services?

A: We have a referral form which provides us with important information when completed. These forms may be requested by telephone at (919) 807-2616 or by letter request to the N.C. Industrial Commission, 4340 Mail Service Center, Raleigh, North Carolina 27699-4340. Referrals are accepted from anyone.
Q: I did not know that the Industrial Commission had Nurses. How much do their services cost?

A: Nurses have worked for the Industrial Commission for more than 22 years, and their services are free.
Q: Do I have to work for the State to qualify for Medical Services from the Industrial Commission?

A: No. Anyone covered by the North Carolina Workers' Compensation Act is eligible for our services.
Do I have to allow my Rehabilitation Provider in the examining room while I am being examined by my doctor?
A: No. Workers have a right to a private examination by their doctors. We do encourage the worker to allow the provider to meet with both the worker and the doctor immediately following the examination when the doctor discusses his/her findings and makes his/her recommendations for treatment. This will allow everyone to be aware of and understand treatment plans and expectations.
The preceding information is provided by the North Carolina Industrial Commission, which is charged with administering the North Carolina Workers' Compensation Act, and is provided here for informational purposes only.
For more information about your NC workers' compensation claim, contact NC workers' comp lawyer Kevin Bunn.