NORTH CAROLINA WORKERS' COMPENSATION
Are you wondering if you have a NC workers' compensation case? Are you worried that you are not getting the medical treatment or disability payments you deserve? Do you have questions about whether you should accept an injury "rating" or settle or "clincher" your NC workers' comp case? If so you have come to the right place. NC Workers' Comp Attorney Kevin Bunn is here to help.
If you are injured on-the-job in North Carolina you have important rights under Workers' Compensation law in North Carolina. But there are critical time limitations on your workers' comp case in NC. It is up to you to make sure these rights do not slip away. Do not rely on your employer or their workers' compensation insurance company to tell you what is best for you.
NC Workers' Comp Lawyer Kevin Bunn has received top ratings from clients, judges and lawyers for his knowledge and professionalism, including the prestigious AV rating from Martindale-Hubbell. He is among the elite attorneys in North Carolina to have been certified as an expert in NC workers' compensation law by the North Carolina State Bar.
Kevin is located in Cary, NC, convenient to I-40 and Raleigh. He provides legal services to injured workers across North Carolina, including Charlotte, Raleigh, Greensboro, Winston-Salem, Durham, Fayetteville, Wilmington, High Point, Rocky Mount, Wilson, and Greenville.
For over 20 years Kevin has worked to help injured NC workers. Let him help you. Please fill out the contact form on this site or call today for your free, no-risk consultation with Board Certified NC Workers' Comp Attorney Kevin Bunn. There is no upfront payment required if we take your case.
Our Latest Blog Posts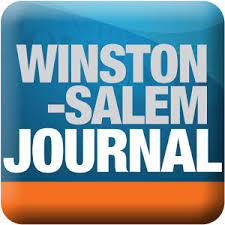 A recent audit reported in the Winston Salem Journal shows that despite improvement there are still huge gaps in identifying uninsured NC employers who cheat the workers' comp system in NC. State law requires most employers to have workers' compensation coverage to...
read more